booties are the perfect shoe for Fall. i like that they show a little bit of ankle yet are still durable for cooler weather and keeping your feet warm.
i recently picked up two great pair from Zara and a pair of Via Spiga's from last year.
i will be rocking these until the snow hits.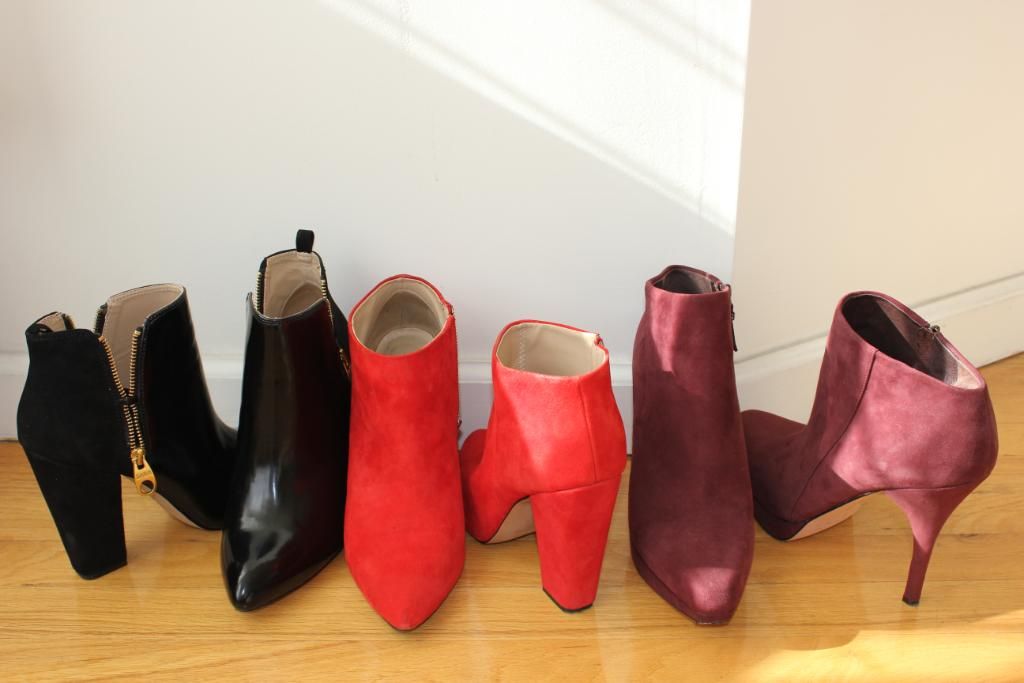 every girl needs a black pair of booties. these from Zara are so fun. the shape is very flattering for those with
big feet like me
. i also love the double zippers and gold hardware. the
red booties
have become my absolute favorite. everywhere i go i get compliments on them and i think its the boldness and pop of the true red color that draws the eye. these via spiga's were bought last year from
Nordstroms Rack
and the toe tip and color is what sold me on these. they are also cut on a bias and fall below the ankle bone with is kinda hot. when you can't show too much skin because of cooler weather…guys will go crazy for an ankle lol.
what is your go to Fall shoe?
xx
Monroe