with Fleet Week as my inspiration when i was putting this outfit together I knew exactly what I wanted…
tough yet dainty
.
I love the structure of the top and that its crisp and defined paired with the softness of the
sheer pleated shorts. I think the combination worked out well for a great overall look.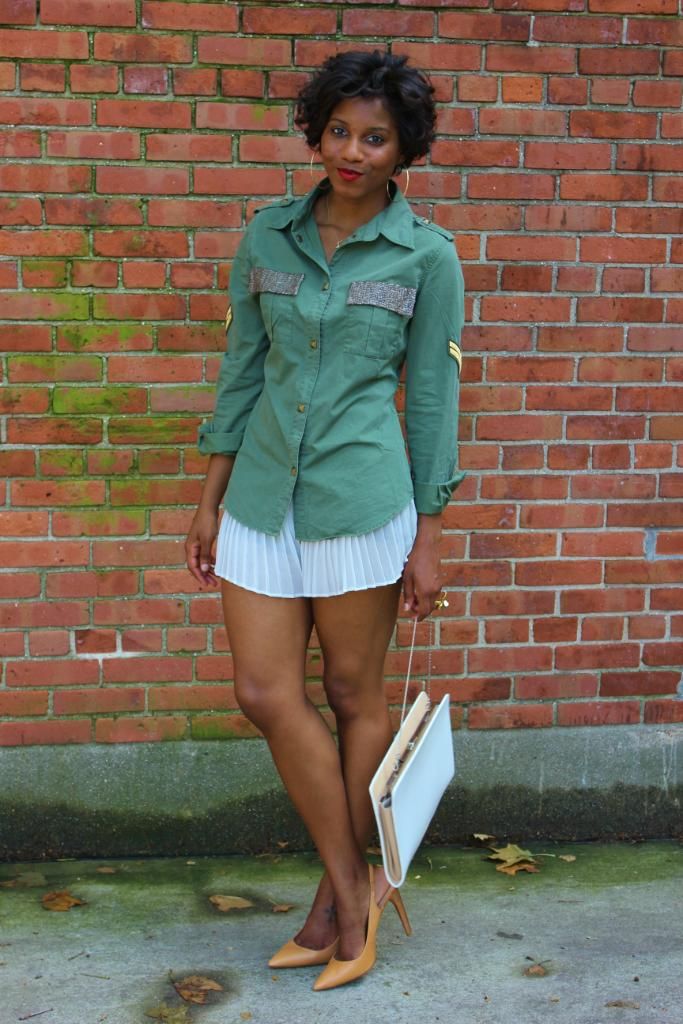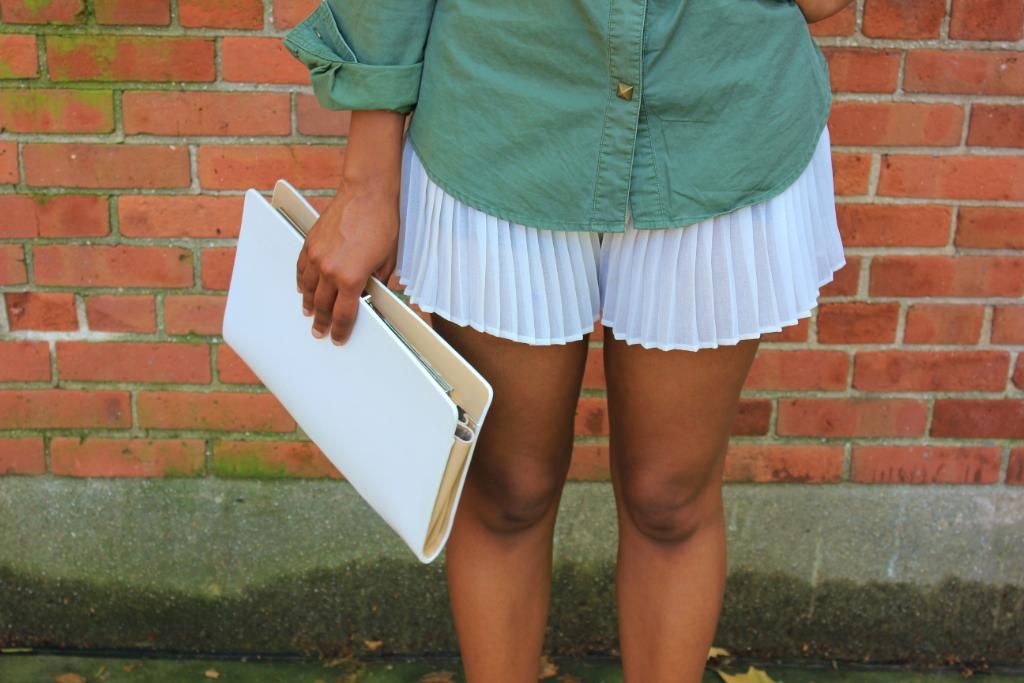 I've definitely gotten more into pointy toed shoes. they died out for about half a second and then BAM were
super popular again
. I've also noticed that
designer
s are into making chunky shorter heels now. I'm
not really
into that trend at all. The
higher
the heel the better but I have noticed I have more and more heels under 4 inches which is short for me. lol. I like to feel like
a giant
when I'm in the room and most times I can see
clear
over everyones head. lol. somehow I managed to get off topic…anywho..presto..this is the outfit of the day!
military inspired
tops and vest are making a huge comeback this summer and I like it!
ps..i wearing very tiny biker shorts underneath to keep the world from seeing my bum.
xx
Monroe
Follow me on INSTAGRAM @monroesteele