More from the streets of Milan.
As I went through the photos I felt a bitter sweet emotion take over and realized how much I miss Italy. Flashes of images hit me and I could almost taste the salami and goat cheese spinach sandwich I indulged in from a street vendor. I could see myself on the streets shooting, admiring monuments, canvasing historical parks (after hours), getting in and out of cabs for shows and hearing the locals say, "Awww the American girls!"
I soaked up the culture and style instantly, which currently led me to creating two inspiration boards for an upcoming project. I've been inspired by Milan's way of life and in my opinion reminds me so much of the best borough of NYC and where I reside, Brooklyn. As I shot the different variations of styles and people with the amazing back drops of chic to rugged I could feel the Brooklyn ambiance.
Check the second edition of what I captured on the streets of Milan.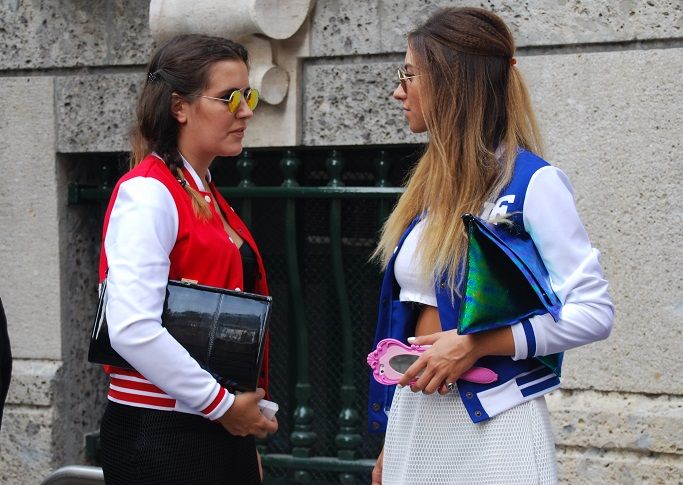 All Photos shot by me, Jade
The flamboyant prints and textures of course caught my eye which added even more flavor to the already well crafted architecture of Milan.
Have a favorite style or picture? Comment below.
Don't forget Thrift and the City, October 25th, 2014 11am-3pm hosted by Monroe and myself.
Keep up with me on Instagram and Twitter @JadeB_Ford for more updates.
Be Only The Best you.
JadeB, Signing Off