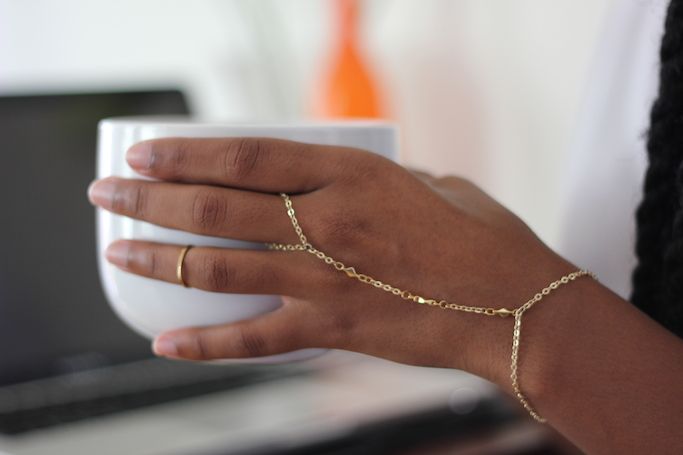 It's that time of year again….New York Fashion Week is kicking off officially and that means it's GIVEAWAY TIME! This is a special giveaway for the handchain I helped to design with MIDORI Line Jewelry.
THE MONROE HANDCHAIN it simplistic yet elegant and is the perfect addition for your arm party. It features 14k gold filled edgy triangle shape pendants and 14k gold filled chain.
Congrats to Reanna!
Thank you all for Entering!
xx
Monroe