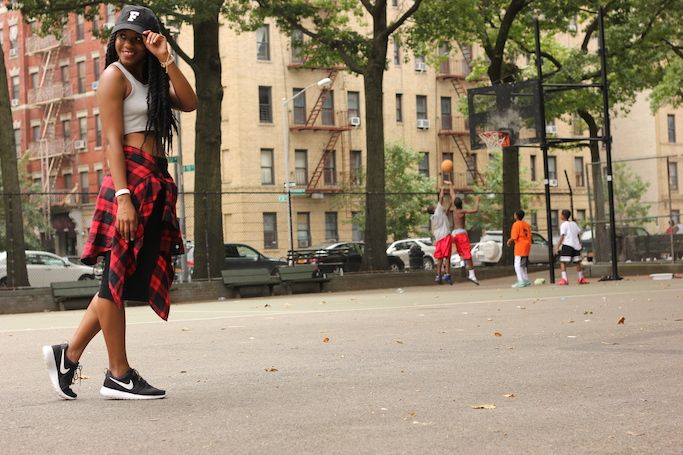 Sporty Monroe has arrived and she aint going no where. Sneakers are the best thing thats ever happened to fashion, and thats coming from a tried and true heel gal!
Top/Skirt: Topshop | Plaid Shirt: Forever 21 | Watch: c/o Guess Watches | Shoes: Nike Rosher Run |
Hanpiece: THE MONROE x Midori Line Jewelry | Hat: French Connection

GET THE LOOK
excuse me if i've been a bit sporty lately. i cant help it. i've been working like crazy and my feet have definitely taken a beating. these rosher run nikes are my best purchase this year. i've definitely been doing a lot of shopping lately as well on some of my favorite websites such as www.simons.ca and every site on my where I shop list in the right sidebar. i love a good clean website with lookbooks and that are a one stop shop where I can buy everything from clothes, to shoes and accessories. ohhh….sorry about this plaid top, along with the nikes, i wear it with everything and use it as a light jacket on cooler summer nights.
xx
Monroe