One thing I miss the most about living down south is driving. I used to hop into my Saturn Coup (fire engine red), and cruise along the roads with my windows rolled down and the air whipping my hair around. I would let my left arm out the window and surf the wind with my hand. Driving was very therapeutic for me. I could drive and smell the trees and the grass and the little lake near my house for hours. I would stop to let the ducks cross the street. At night I'd keep my eyes out for the deer that would cross the roads at the most inopportune times. When I moved to New York for graduate school at NYU, I left my car back home. I spent two days learning the subway system and forfeit my driving. But whenever I went home, I was behind the wheel and rolling.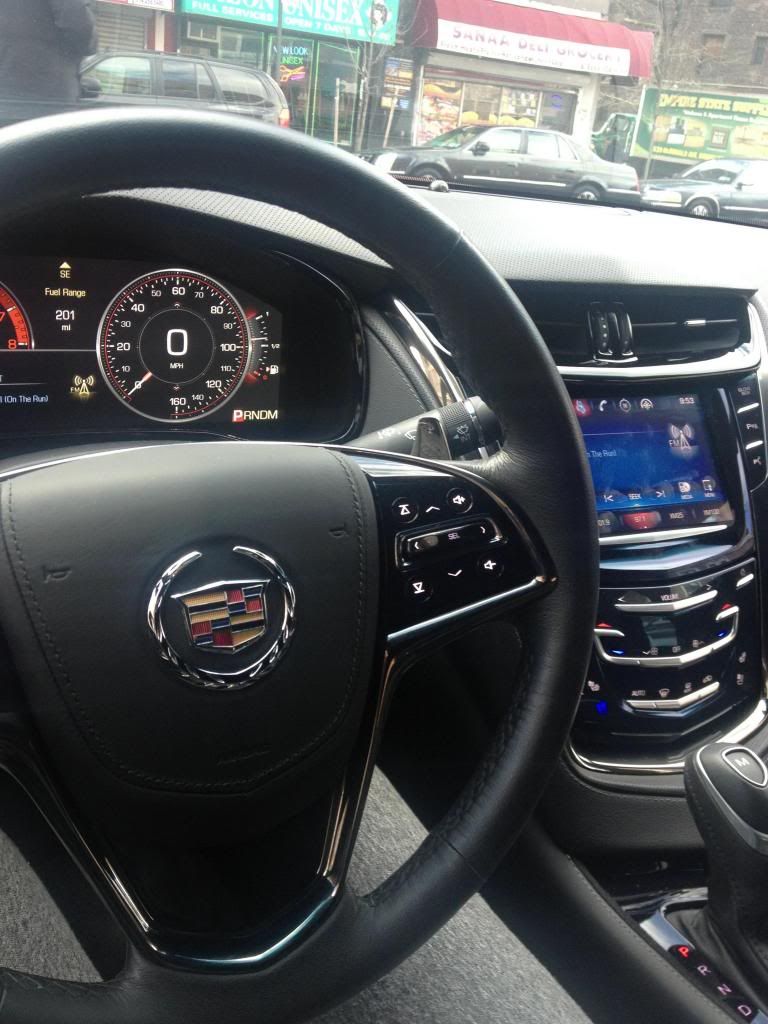 Thanks to my new gig writing for GM's Drive the District website, I get to borrow some of the newest of the GM fleet of cars. This past week I spent my time cruising around New York City in a luxurious Cadillac CTS. It was fully loaded and fully extravagant. I really felt like a movie star riding around in the apple red treasure. I promptly named her Beatrix Kiddo after Uma Thurman's character in Kill Bill because this car SLAYED! It was so nice to be able to drive being that I haven't done so in about 2 months. This car is more than just a car. Its totally smart. It starts by pressing a button on the key chain. Of course its push to start..no keys necessary. It came with the works: seat warmers, touch screen face for music/navigation/voice command, it had a screen for parking, there are also sensors in the seat to alert me when a car was too close or when I was too near the white line in lanes. It even had a house plug! It was amazing. The sound system was defining. I don't think I even learned how to use all the features but it was one of the best if not the best driving experiences of my life.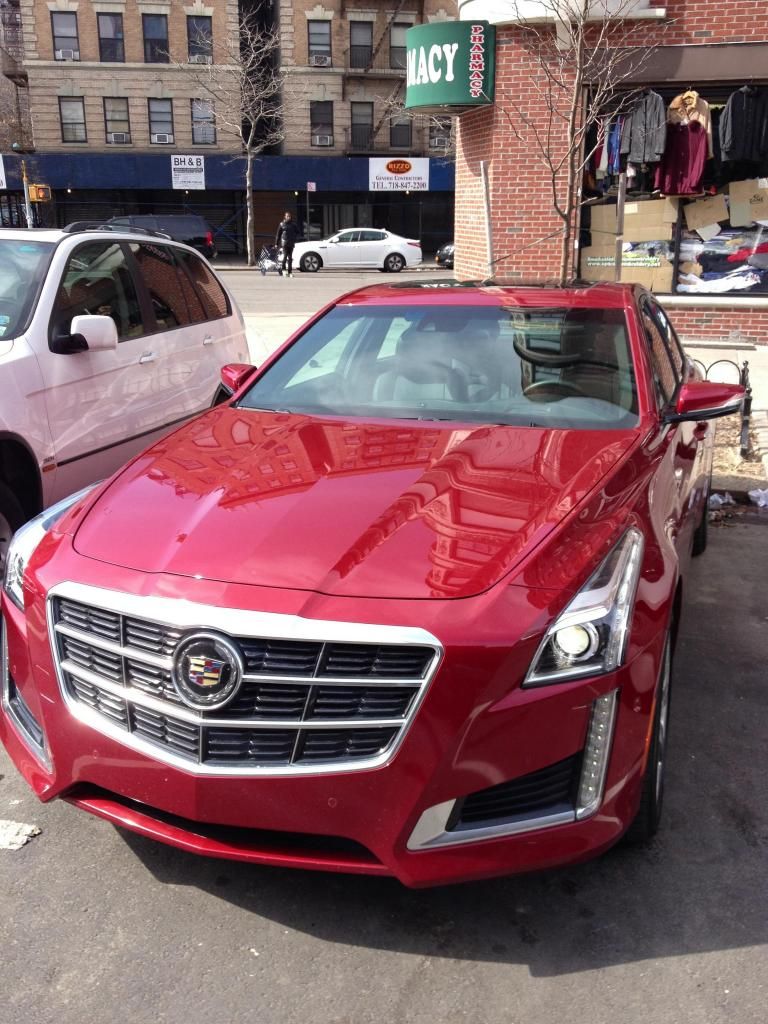 I also learned a few things about driving in New York: Traffic is horrendous even at 5pm on a Sunday. The potholes are also ridiculous, no wonder cars don't live over a few years here. New Yorkers are some of the craziest, non road rule abiding drivers I've ever witnessed in all my 29 years of life. Finding a parking spot is like a game of hunter and only the very aggressive or very patient survive. I'm not really about that get up and move the car to the other side of the street life. Other than that driving this Cadillac CTS was an absolute dream.
xx
Monroe