I've always wanted to visit a palace. I anticipated my trip to Versailles. It would be the first time in my life that I'd walk the halls of history. Kings and Queens walked the same halls I did that day. It was pretty thrilling. The Palace is splendid. It's so much bigger in person than what you imagine when you read about it in history class. It's breathtaking. I've only been a few places in my life that made me feel the wonder of what humans can do. The Palace of Versailles is definitely number two on the list with the
Eiffel Tower
coming in first place and the
Brooklyn Bridge
at a solid third.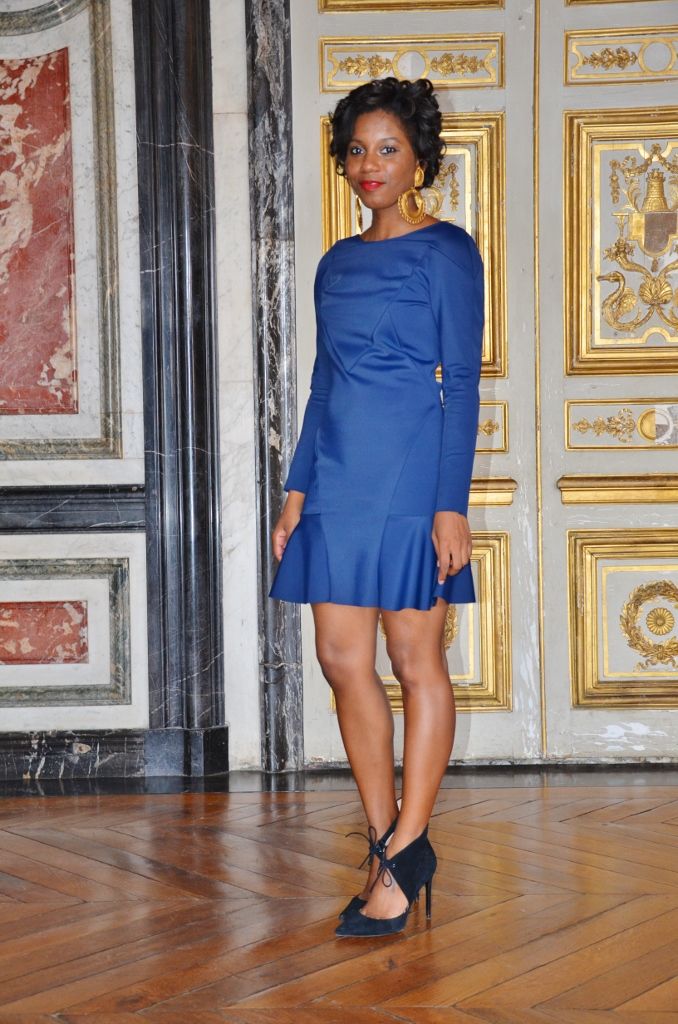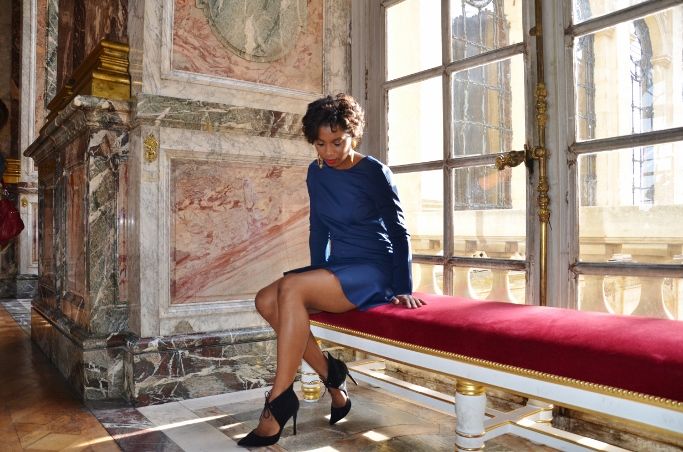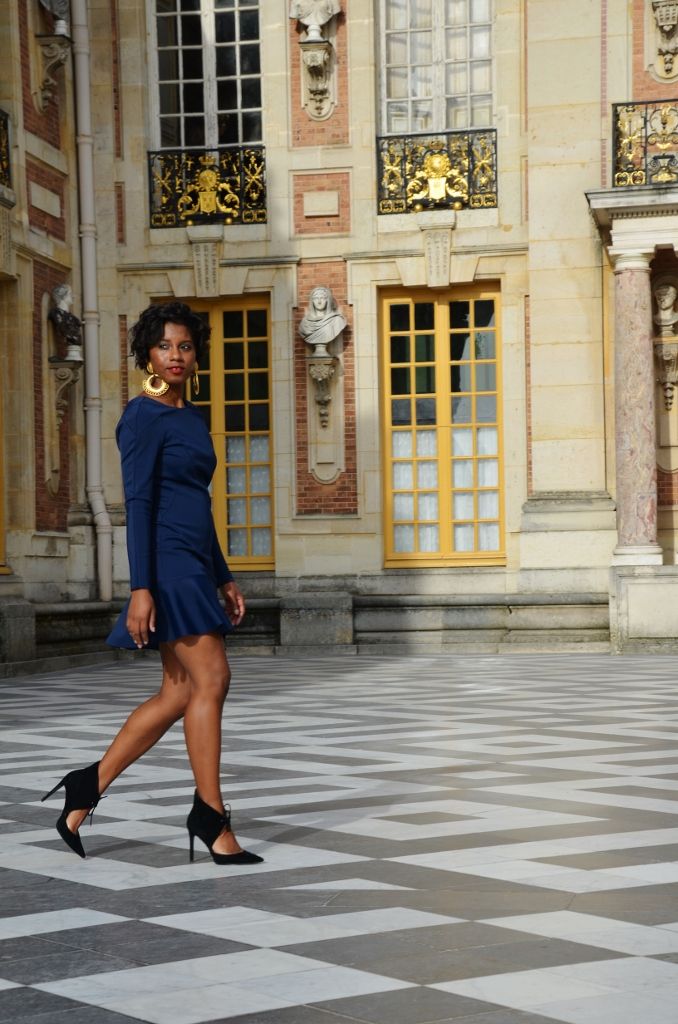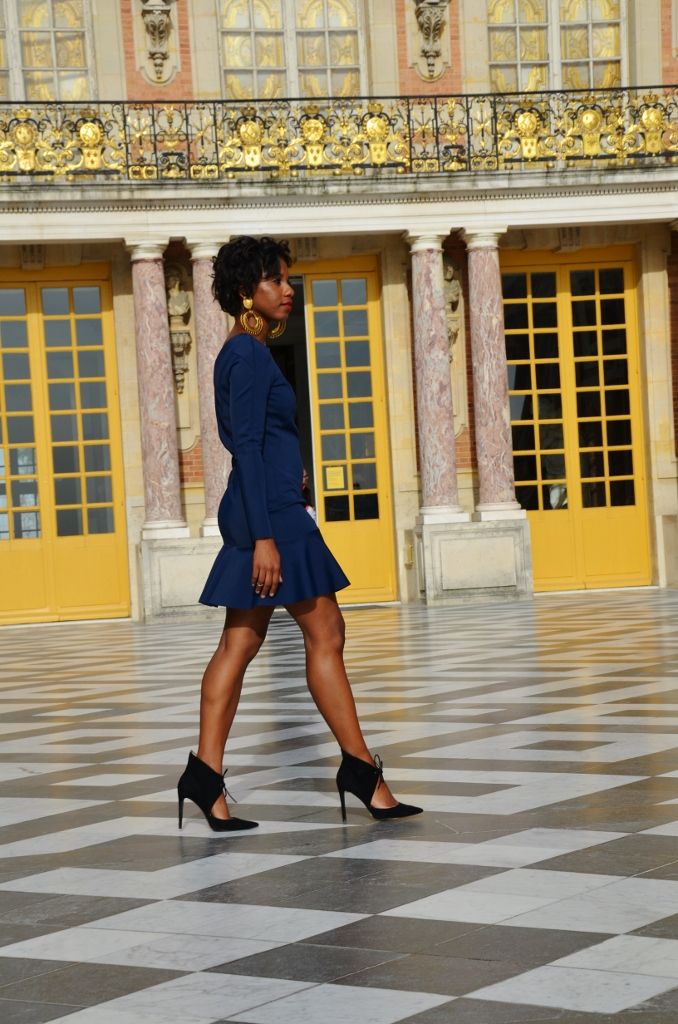 The halls are lined with marble of the most magnificent colors…golds, blushes, blue and deep crimsons. I thought to myself more than once that I could get very used to living in a palace like Versailles. I even said to myself more than once…I would make an excellent Queen. Being in a place like Versailles just lets you dream and believe anything in life is possible.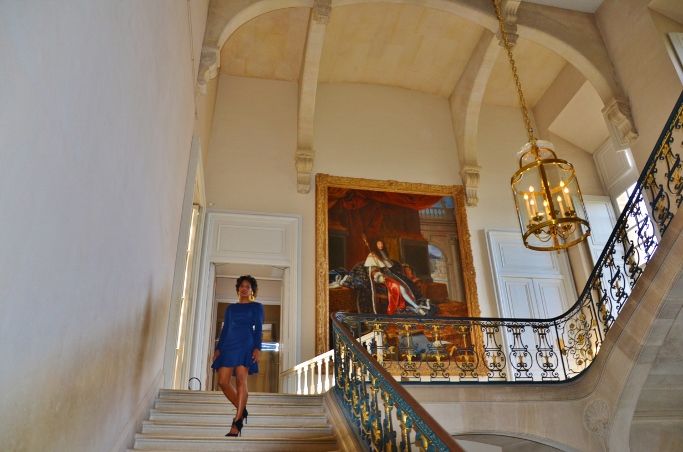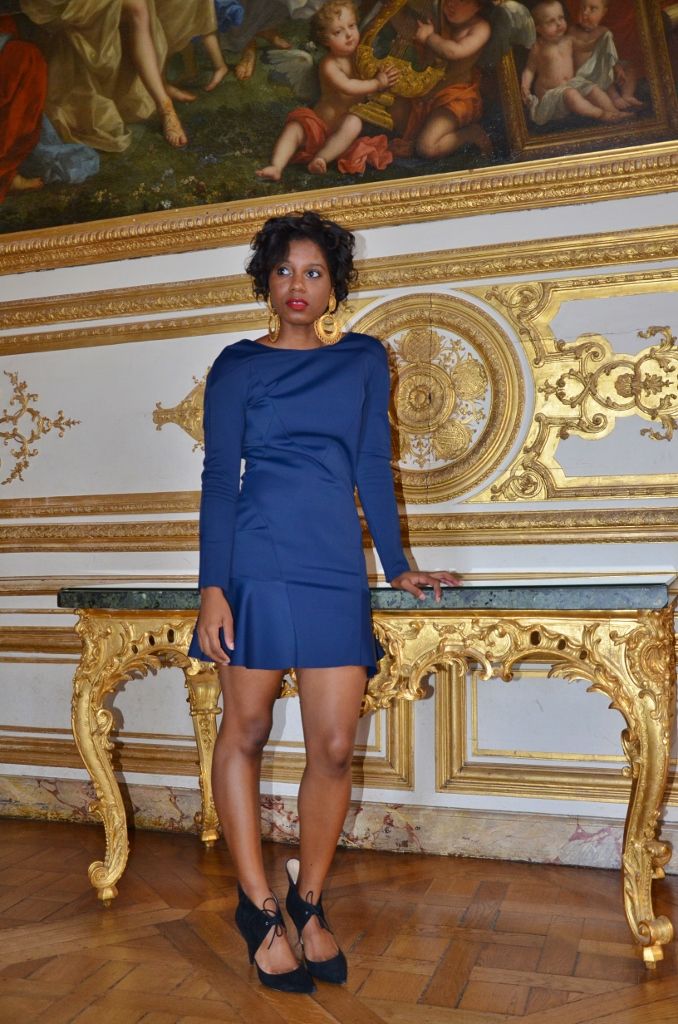 Dress: SPACE Style Concept via Century 21 | Shoes: Zara | Earrings: Thrifted
Versailles….it was a beautiful experience. The
hall of mirrors
was my favorite. If you ever get the chance to go to Paris definitely take the short train ride out to Versailles but go early. They open at 9am and if you want good photos inside without a mob of people its best to already buy your tickets online in advance and be there about 20 minutes till 9am. You will be in the first batch. After which it turns into a real crazy show with about 50 bus loads of people and a line that's about a mile long.
Keep up with my Paris Adventure on
Instagram
.