what im starting to do is mix more textures within outfits. I find that its more visually stimulating to look at, especially when I see it done on other fashion blogs that I love. here I went with a linen striped jacket, a yarn like top, denim shorts and canvas heels and bag.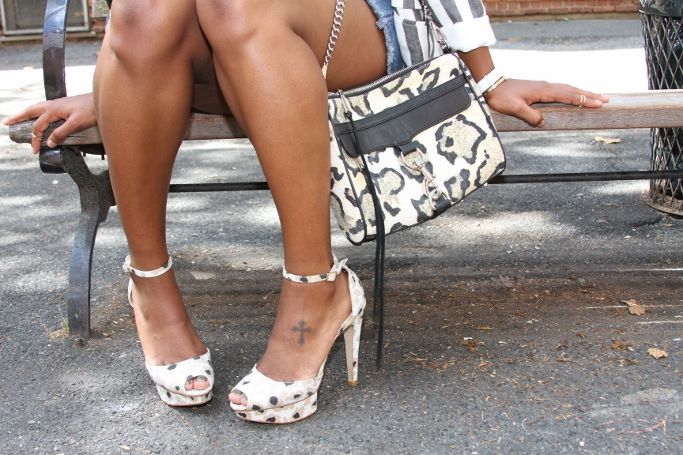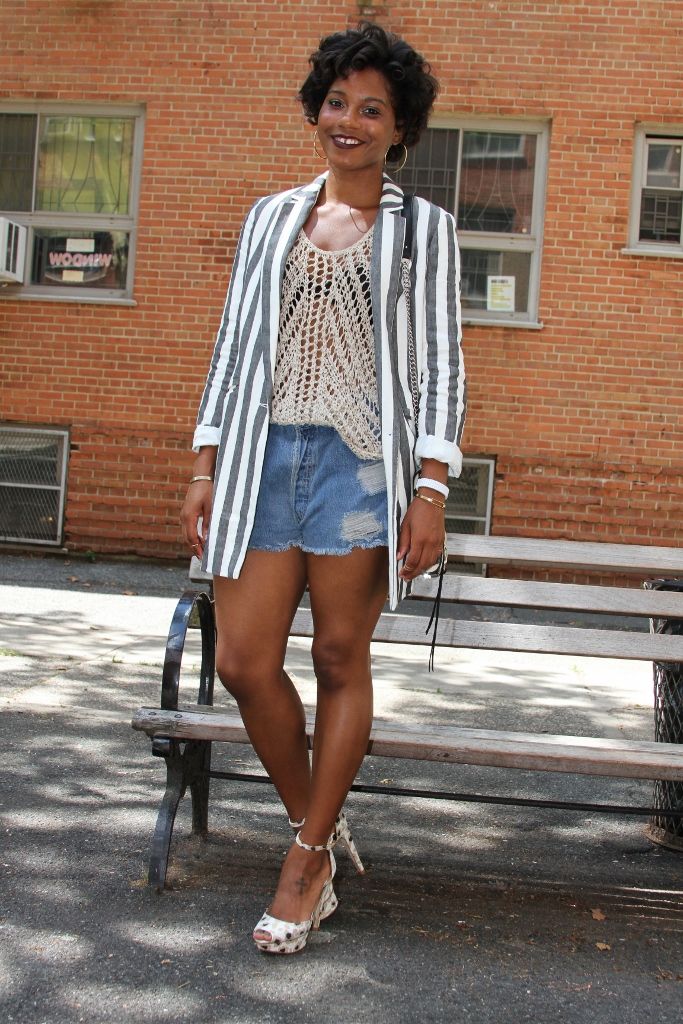 Jacket: Zara | Top: Eileen Fisher | Shorts: Forever 21 | Shoes: Zara | Bag: Rebecca Minkoff
also glad I finally got to wear my new Zara heels that I scored for $19.99 at the Zara sale. they are actually pretty freakin comfortable too. although I do love this dark lippy im in the mood for a deep deep vampire red one. a trip to Sephora is in the works soon.
Photography by Tiona D.