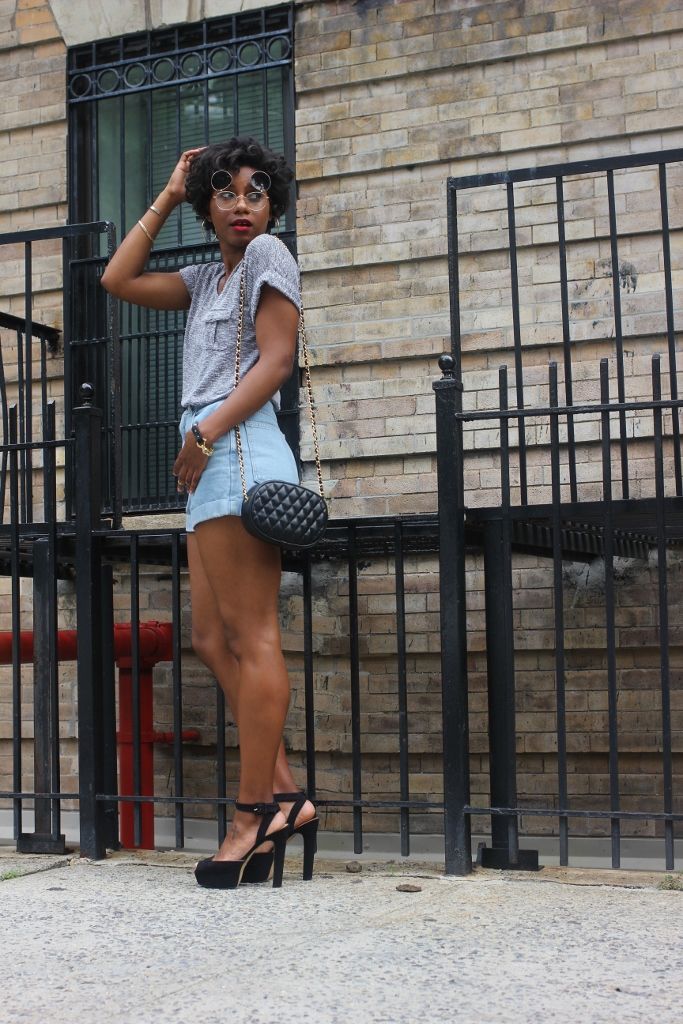 I admit it I am highly obsessed with these retro high waisted shorts from American Apparel. I get the same kinda vibe I get with
these shorts I scored thrifting
. I really didn't want to shell out the money for these shorts because they are hella expensive for shorts. But I made the mistake of trying them on and they fit perfectly. You know when you find that perfect fit, the cost of something suddenly doesn't seem so bad. They are my "investment" shorts! I've definitely worn them a good 5-10 times since I bought them less than 2 weeks ago.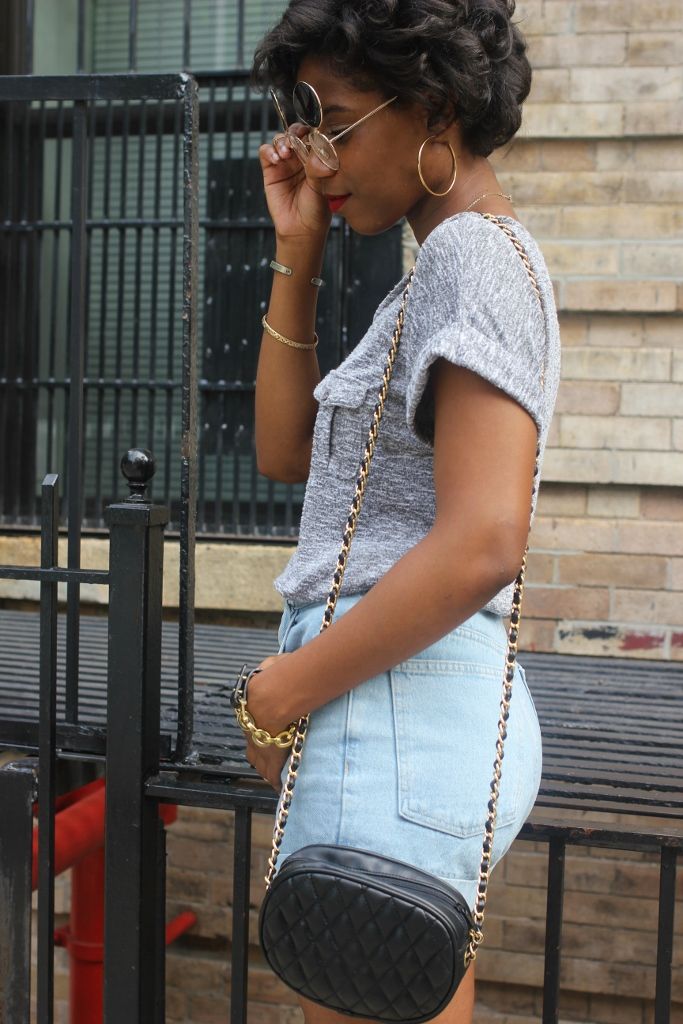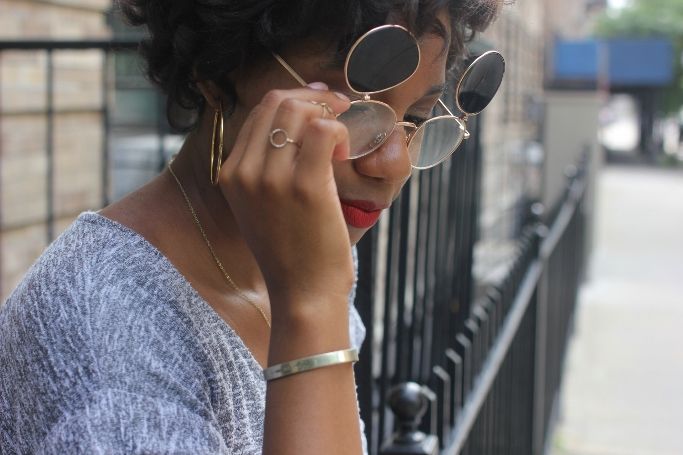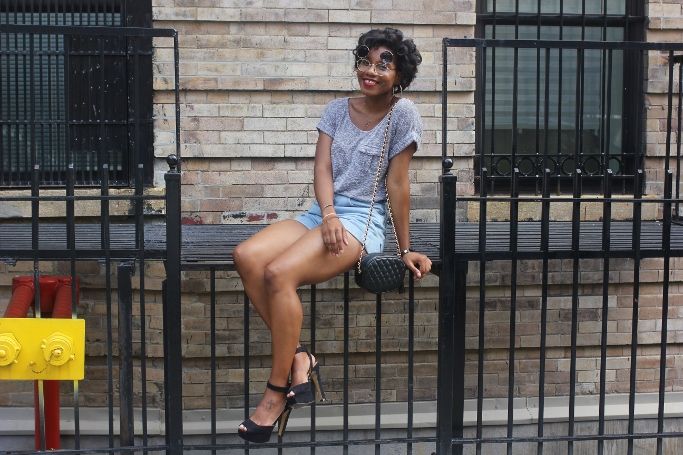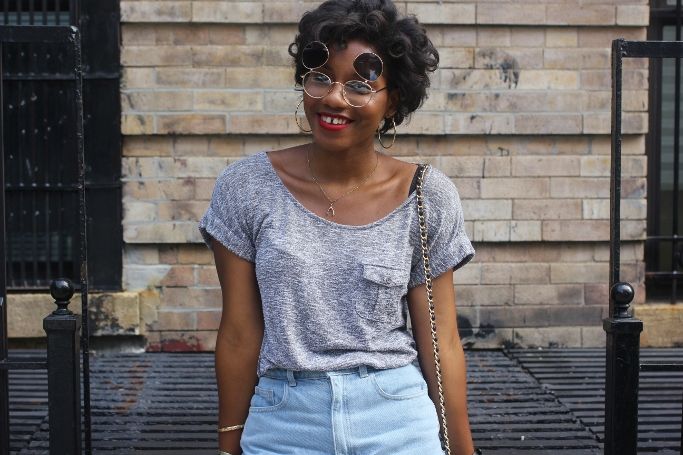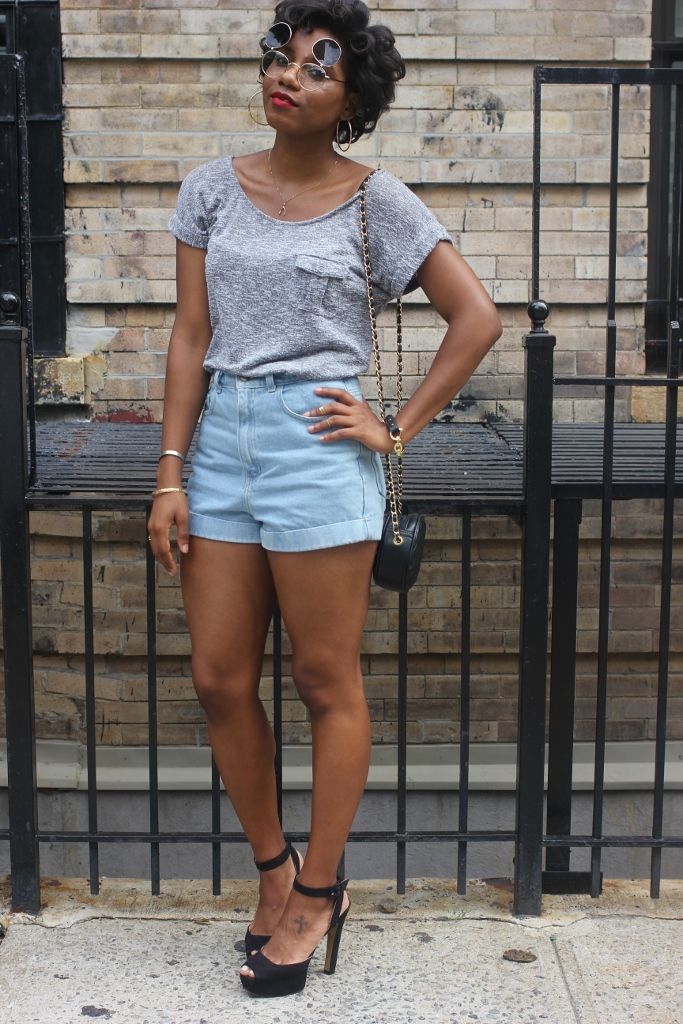 Top: Forever 21 (super old) | Shorts: American Apparel | Heels: Zara | Sunnies:
Urban Outfitters
Bag: Thrifted
i almost forgot I had these amazing heels from Zara until I cleaned out my closet! Speaking of which I'm selling a few shoes at my shop so check it out! Anywho these shoes are reminiscent of the Prada sandals that where everywhere last year. These heels have got to be one of the most comfy pair I have. By the way, Zara is having THE BEST SALE right now and I just scored a bucket load of Fashion Steele's!
Photography By Mark Steele