i still haven't quite figured out
stripes
yet and this is still the only stripe top I have but I'm steadily trying to work it into my wardrobe more. I would love to pair it with a floral skirt but alas I don't have the skirt that I see in my mind that i'd like to wear it with. Don't you hate when you have the perfect outfit in your head but can't find it in real life. I guess that's why some people learn to sew…I am not one of those people lol.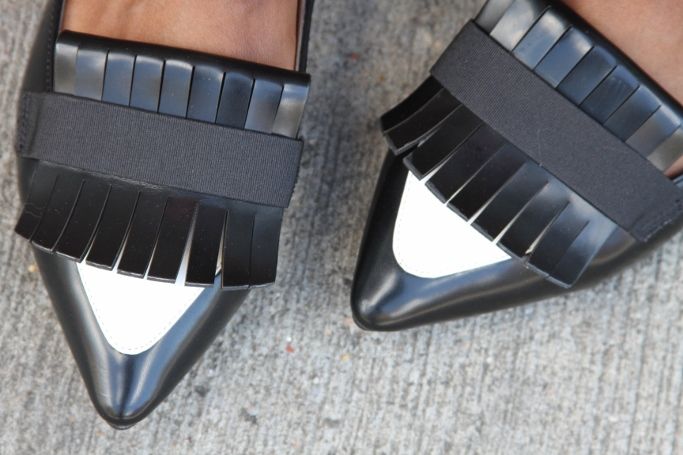 I got these cute flats from Zara about 2 weeks ago when I went on an insane shopping spree there. They are super comfy and I love the design of them. I've worn them just about everyday. They look great with a skirt but i've mostly been rocking them with
boyfriend jeans
for a classier look. Did you peep my
new shoes on instagram
? For others who are
Alexander Wang
lovers…
the sample sale
in New York starts Tuesday and I took the day off! lol.
Photography by Tiona D.