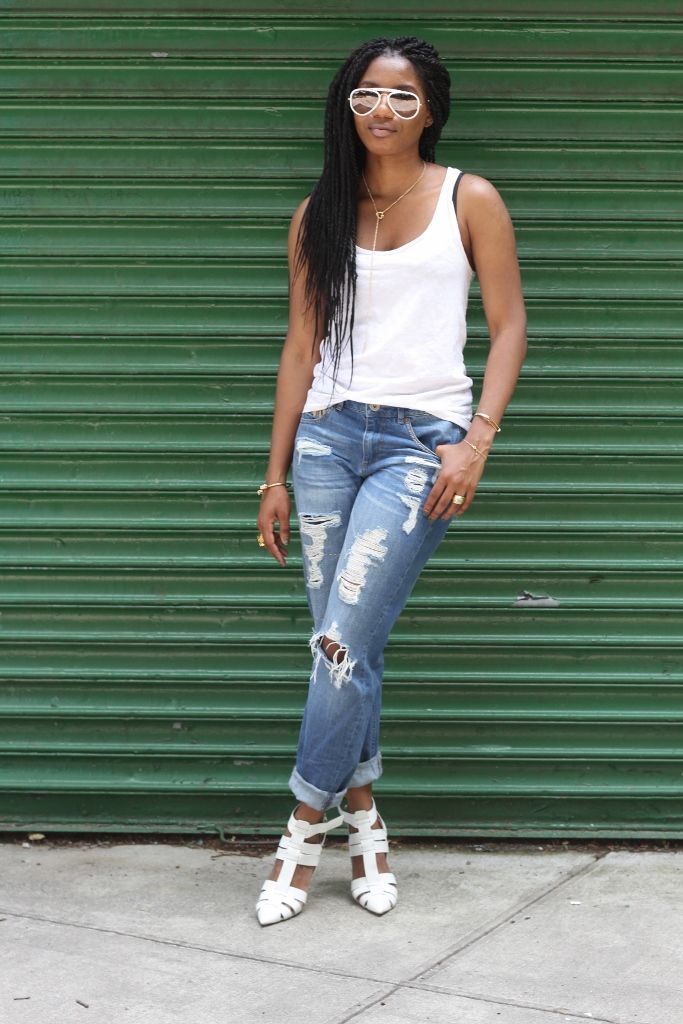 I read somewhere that if a guy had to see you in clothes (they prefer you naked) that they'd just want to see you in jeans and a plain tee-shirt. Well…its simple enough lol. I wore this outfit last week but seriously its getting entirely too hot for jeans, even comfy boyfriend jeans! At the moment its a scorching 90 something and I prefer to be in
my apartment
…the way men really prefer women. lol. That's one thing I truly miss about
Southern living
…the central air conditioning. Lord knows this window unit is just about useless right now. Ahh to be a
New Yorker
. It definitely has its ups…and its downs.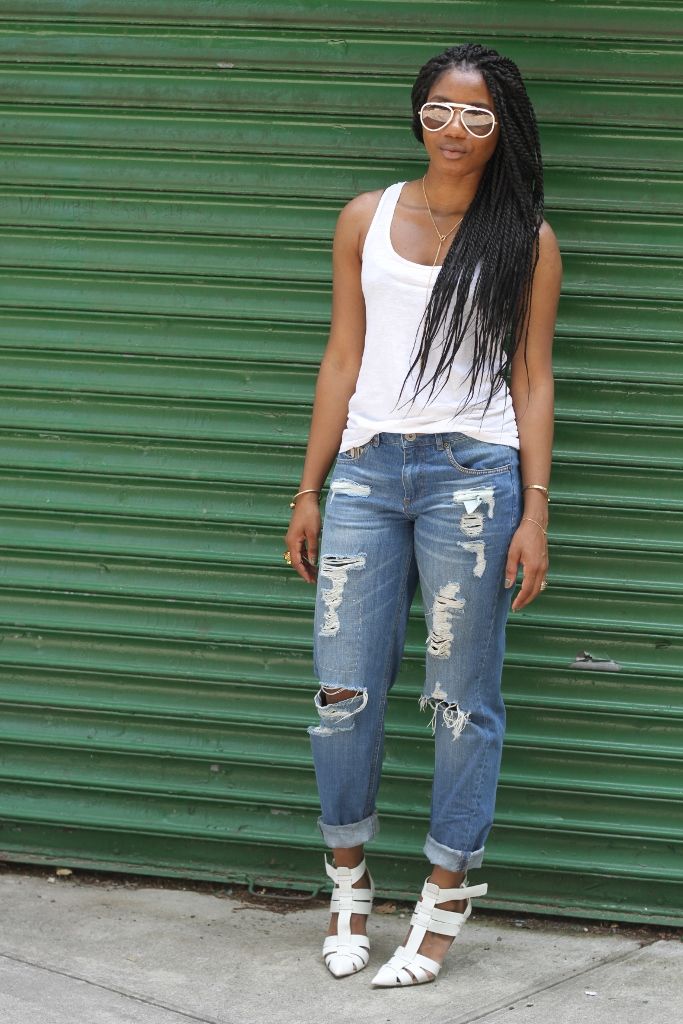 I do love these jeans that I scorned at
ASOS
. They have a great selection of boyfriend jeans in all washes and cuts. I like the army print design on the pockets of these jeans though. That's really what caught my eye. Anywho, looks like the pool in my neighborhood was finally filled so you know what that means….plenty of bathing suit shopping in the next few weeks. I still have this
great Marc Jacobs swimsuit
from my trip to
Barcelona last year
…but im itching for a new one
like this
one or
this one
.
Stay Cool Lovers
Photography By Tiona D.