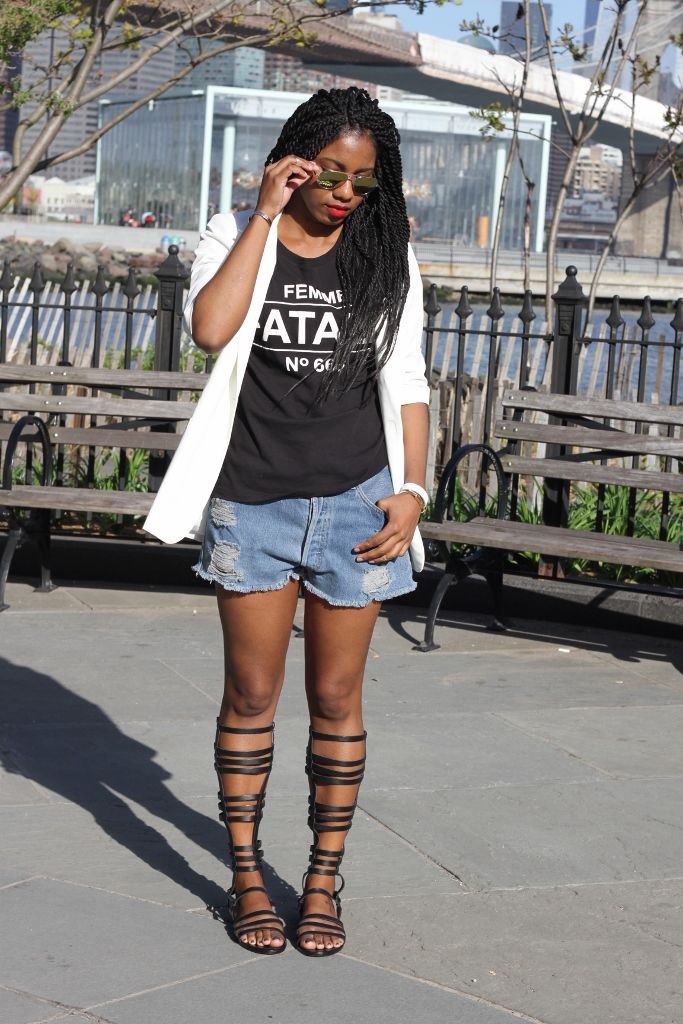 I realize that I can only wear these sandals when its warm but not too sunny (the tan marks will be a real b****!) None the less I love them…and these denim shorts. Even though I've lost so much weight since I bought them they are basically boyfriend shorts rather than cutoffs! lol. Time for another trip to Urban Outfitters. I picked this Femme Fatale top up from Urban Outfitters too and it already got me a hot French speaking cutie. teehee.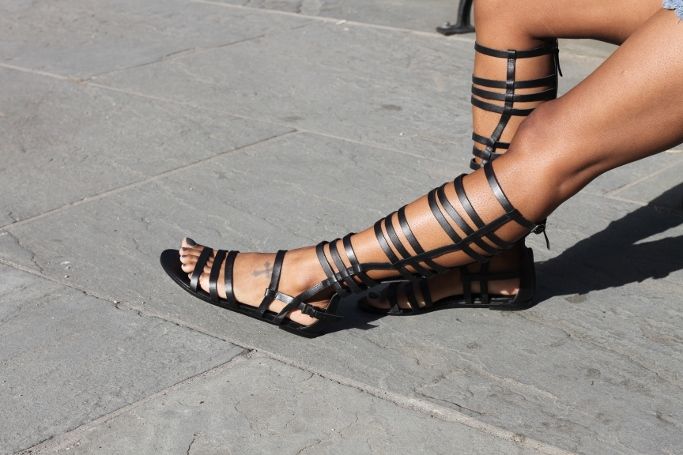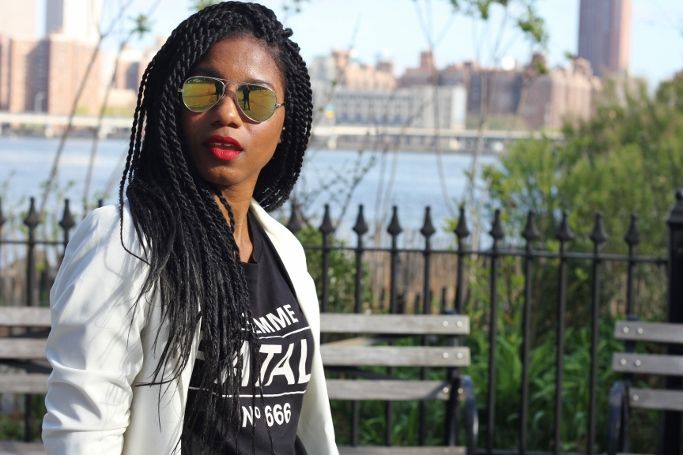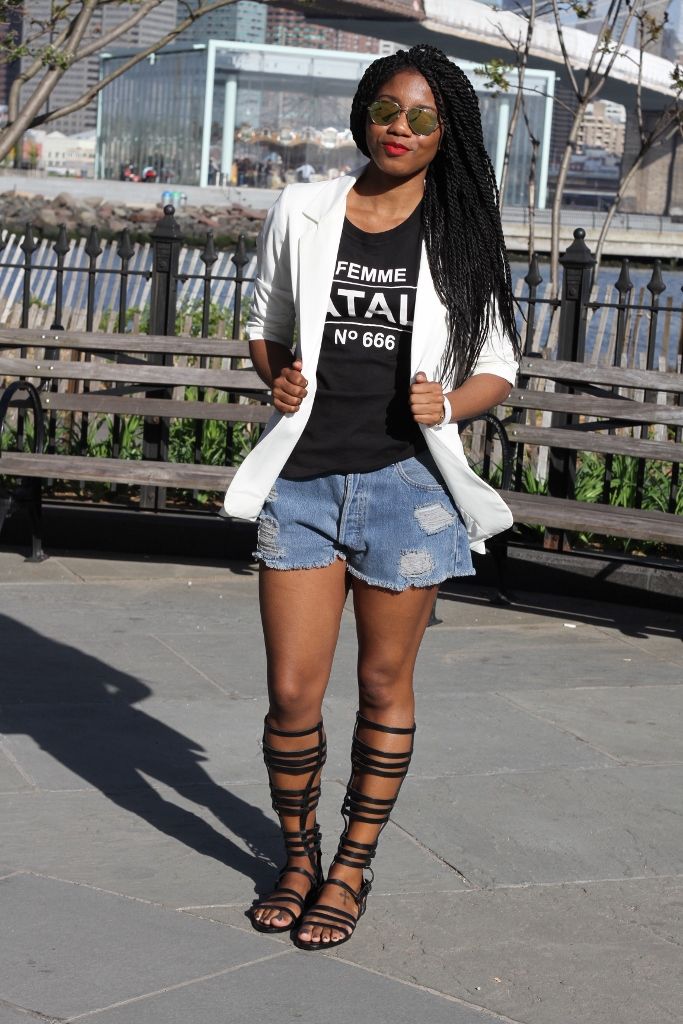 Top and Shorts: Urban Outfitters | Blazer: Elizabeth & James | Gladiator Sandals: Zaraeveryone have a rocking memorial day weekend and just a great weekend in general!
Photography By Tiona D.