i first spotted these boots earlier this year at Loehmanns. my eye was immediately drawn to them because of the color, the print and the shape of the shoe. not to mention the awesome zippers. back then they were way out of my price range for a shoe of this sort. but just the other day…there they were again yet this time they were 30% off and it was also take an additional 30% off at Loehmanns day. Not to mention my 10% discount. So I got them for damn near 70% off. I cannot express the ways I love Loehmanns and their amazing sales.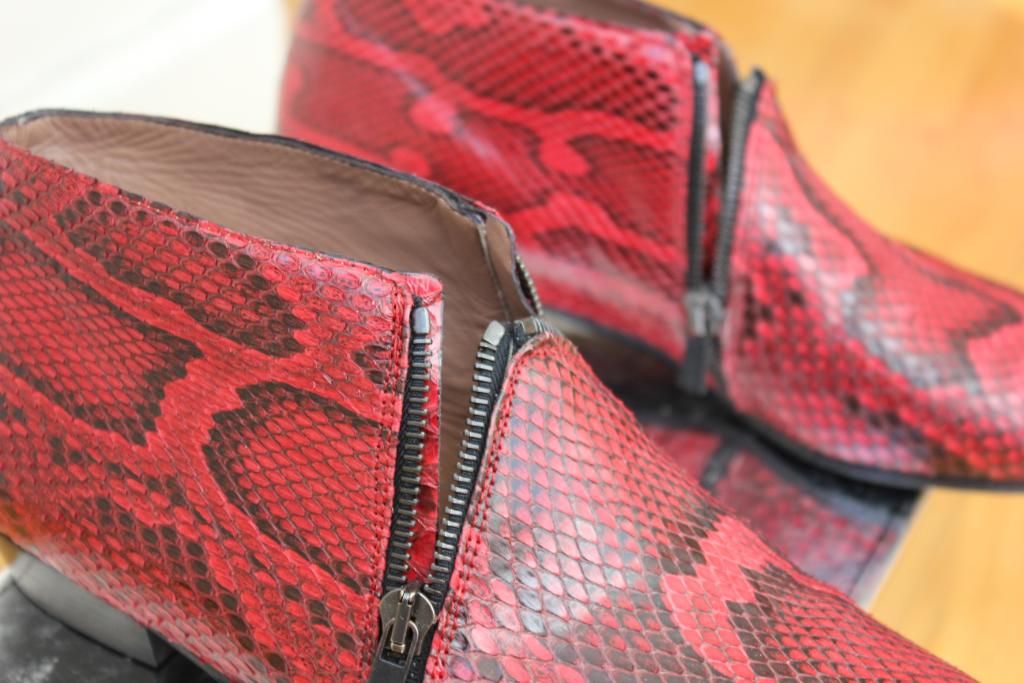 Shoes: Sigerson Morrison via Loehmanns
i plan on wearing these with skinny black jeans, and even skirts with opaque tights…but i really can't wait for spring..to wear them with my dainty lace dresses!
xx
Monroe
follow me on instagram: @monroesteele