im still feeling my way through this
dark lipstick phase
of mine. once when i wore
black nail
polish a guy i was dating told me it weirded him out, like im a witch or something. i promptly told him that its a good thing he didn't have to wear it! i love black nail polish and im loving this very dark purple lipstick. it almost looks black. the darker the lipstick….the better. atleast for now. dont get it twisted i still love my very bright red lipstain but this is a close second for the Fall/Winter season.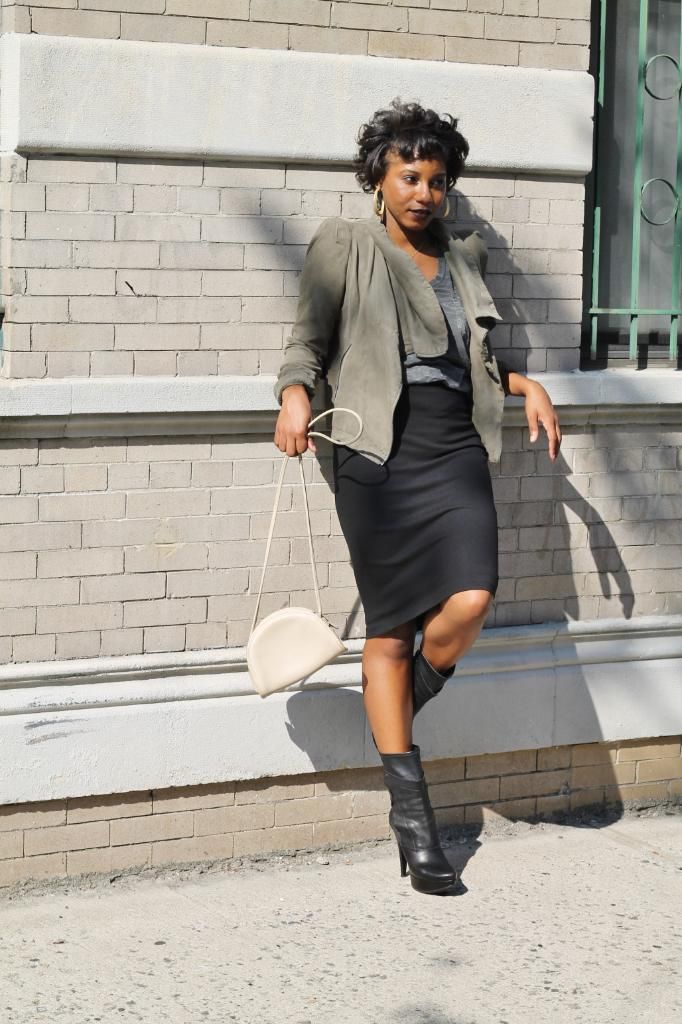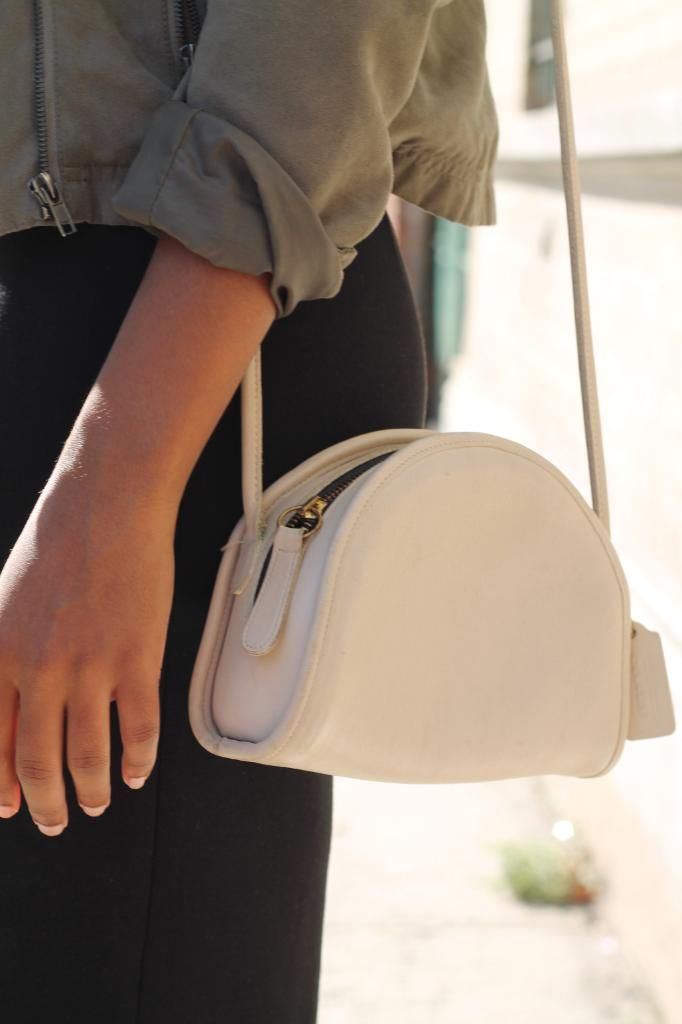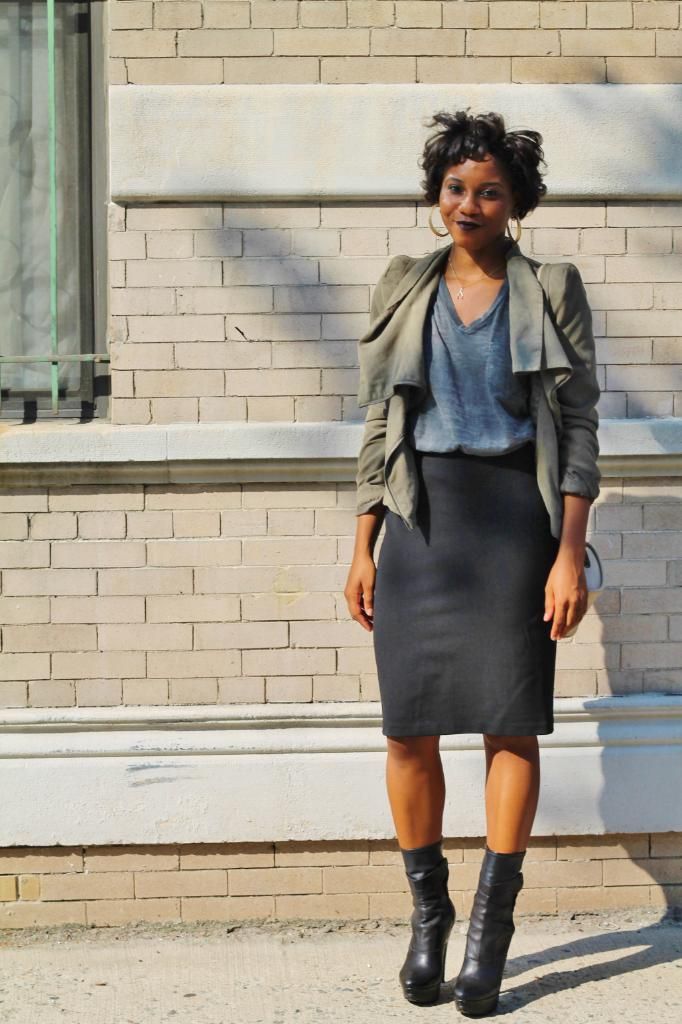 Jacket: Target | Top: Alternative via Loehmanns | Skirt: Paniz via Loehmanns
Boots: Vera Wang Lavender | Bag: Thrifted Vintage Coach
here returns the pencil skirt. i swear i wear this skirt like twice a week. the perfect mixture of sophistication yet sexxxxxxy *in my beyonce voice*.
i actually wore this outfit on a night out with the girls in Harlem. We went to Red Rooster and then to Cove and then to Social Corner. It was fun but all the same i'd rather be home sometimes snuggled on my leather couch and watching
Brown Sugar
…my favorite movie. in fact…thats what im doing at this very moment while simultaneously drafting this blog post. i've also quickly burned through the 6 seasons of SATC followed by both movies. i have cabin fever bad.
everyone affected by the hurricane…you are on my mind.
and im doing well so thanks for all the love on twitter, instagram and all.
what do you like to do in your down time?
xx
Monroe
follow me on instagram: @monroesteele
Photography by Tiona D.