it's here folks…
Fall
came with a vengence especially here in New York City. the nights are getting chilly and i think that had something to do with this week long flu like bug i've had since fashion week. i got this top from Zara a while back during their sale and have been waiting for the perfect time to wear it! no time like the present.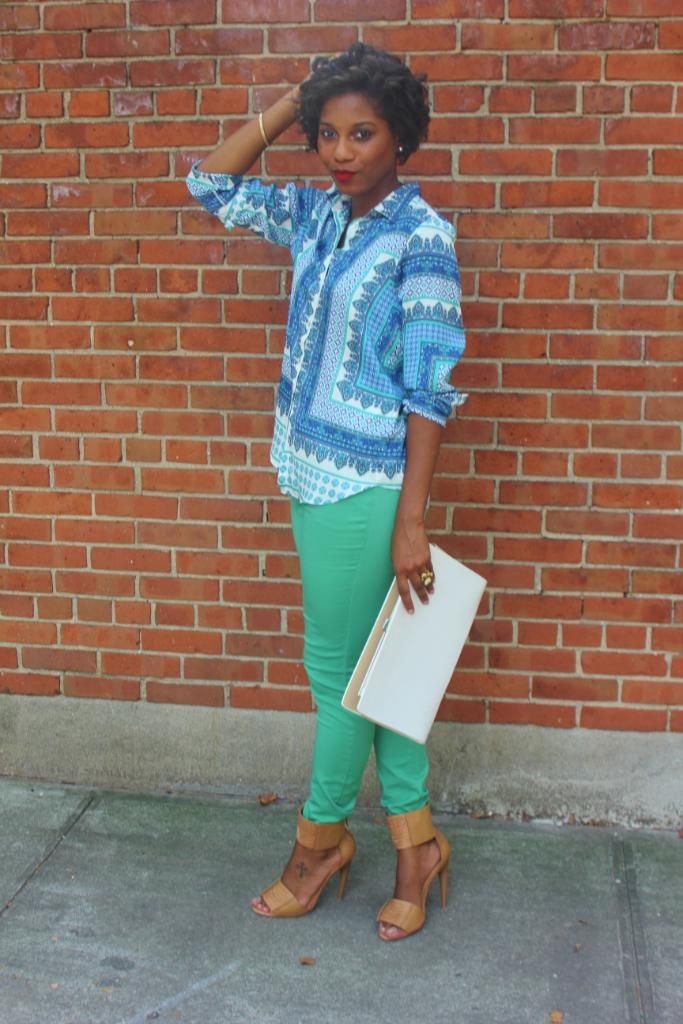 Top & Clutch: ZARA | Jeans: H&M | Shoes:
L.A.M.B. Mya
for this Fall season my own personal trend will definitely be color blocking with two like colors or two different colors in the same family such as this green on green look i pulled off during New York Fashion Week. I really loved how the greens and blues in this top and H&M jeans compliment each other. i am also on a huge burgandy/ox blood/black and grey kick. im not sure why but i am gravitating to jewel tones and deep rich colors for Fall so be prepared to see me in a lot of that.
what trends are you expecting to see this Fall?
for me its all about pencil skirts, jewel tones, leathers and crisp whites..yes…WHITES!
xx
Monroe