picked up this skirt at Forever 21 for next to nothing.
my
midi skirt collection
is increasing steadily.
i smell a review of my skirt collection blog post coming at you soon.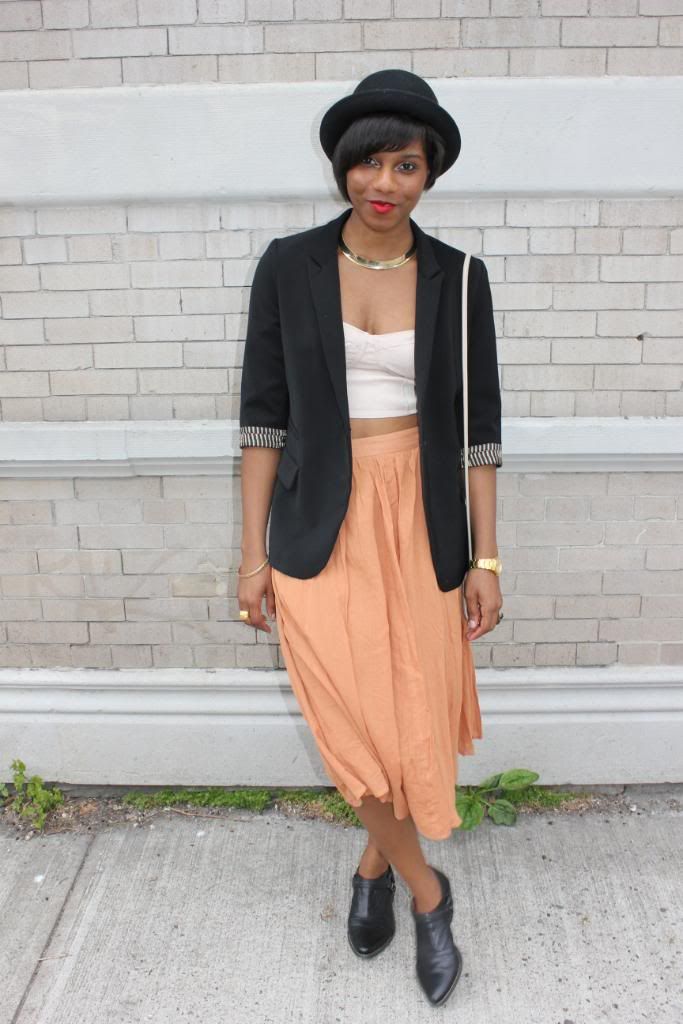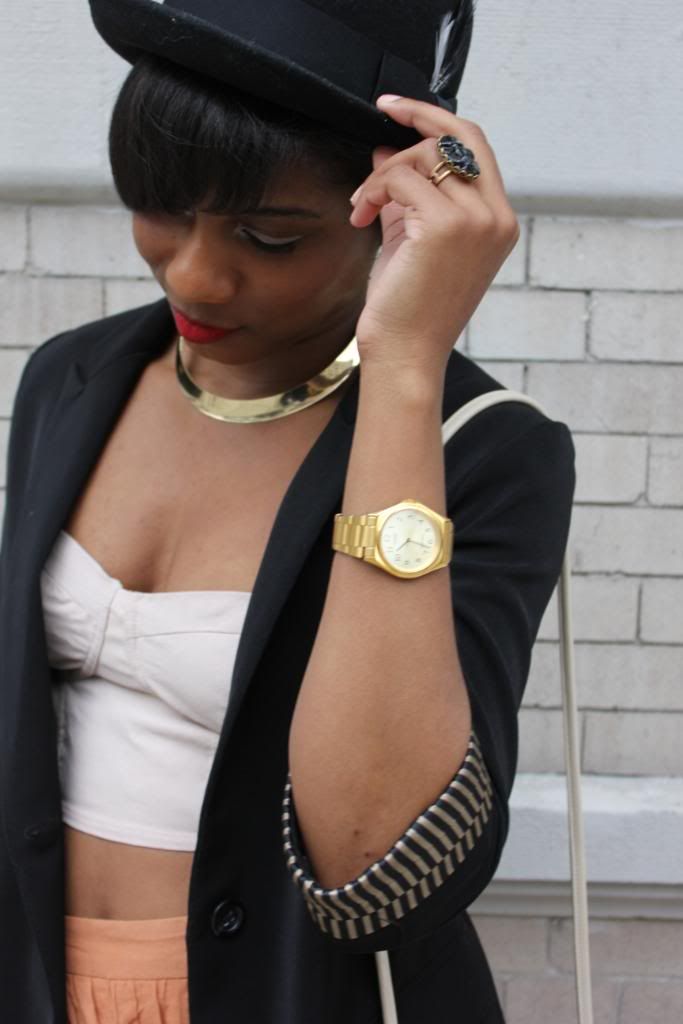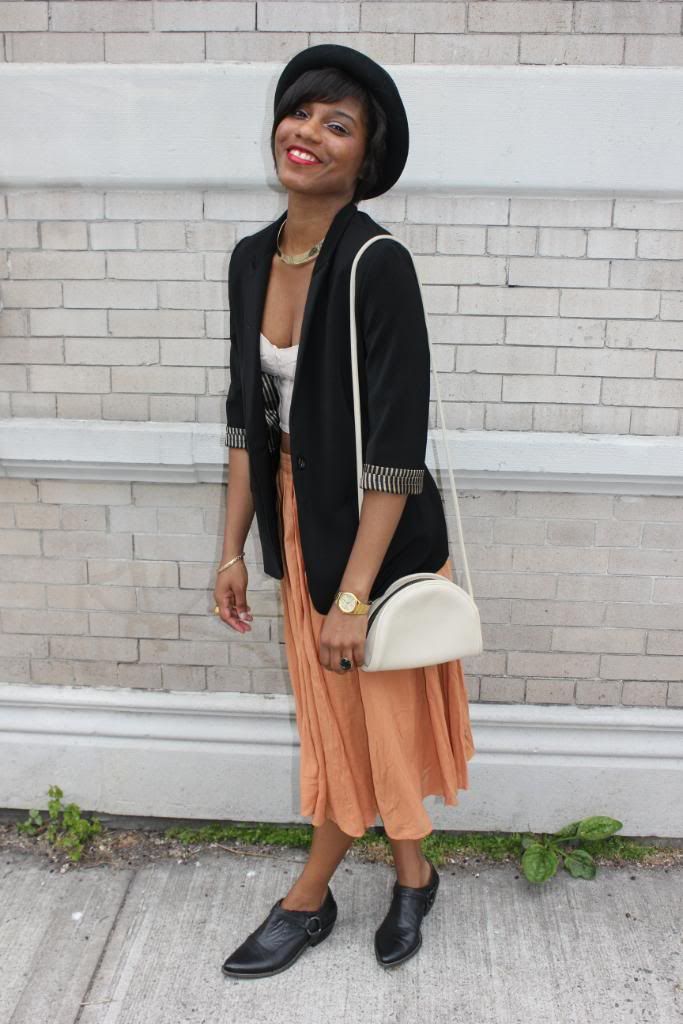 Top: ASOS Bralet | Blazer & Skirt: Forever 21 | Shoes: Nicole via Daffys
Watch: Casio | Necklace: ALDO | Purse: Thrifted Vintage Coach
I've been rocking the hell outta these
awesome
shoes that I picked up a Daffy's a
few weeks ago
.
They are totally
comfortable
and make any look a bit more
rocker
.
i think the bralet top is the perfect way to show a little skin without showing too much with the blazer.
i have been
working hard
to clear out my
closet
. I figure if i havent worn it this past year and dont love it to pieces its gotta go. I have a
huge pile
to donate and the other half has made it on to my store
SHOP FASHION STEELE NYC
so make sure to check it out.
xx
Monroe