hello..my name is Monroe Steele
and I'm a paisley fanatic.
yeah I said it! paisley is freaking awesome.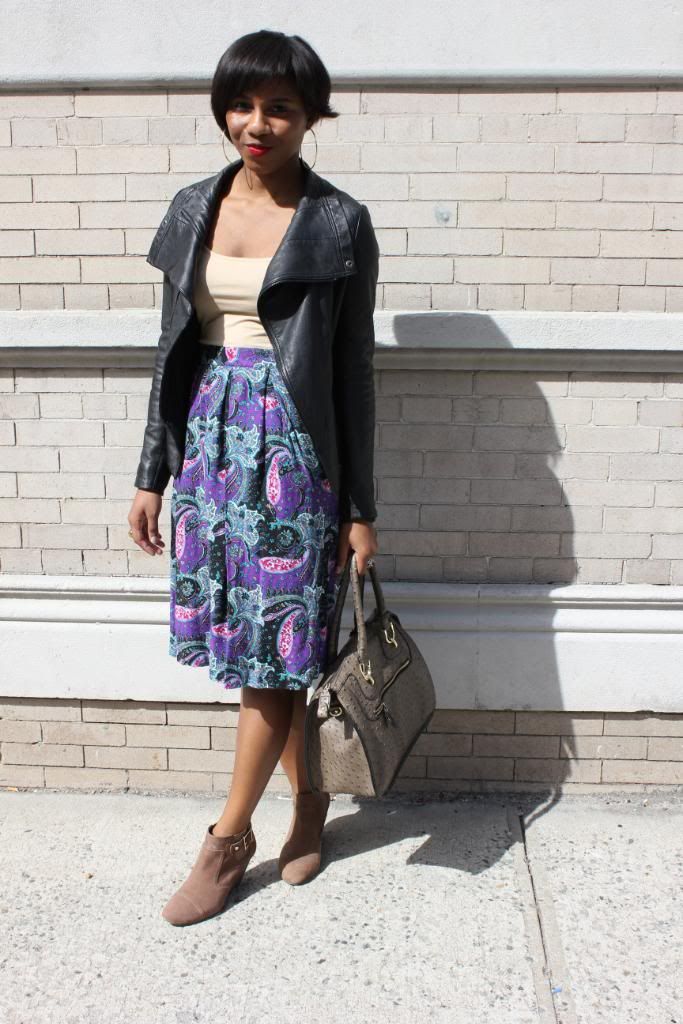 Top: Forever 21 | Jacket: Dallin Chase via Loehmanns | Skirt: Vintage/Thrifted see it worn
HERE
do you know why
I'm smiling
??? it's because I am wearing
hoop earrings
.
seriously check out my last 100 or so posts.
I've haven't worn hoops in forever and it's because my hair was too short.
i like hoops more when my hair has more length.
im busting out my earrings and that can only mean one thing.
MY HAIR HAS GROWN.
Yay.
now…to cut it again or let it grow out…
that is the question.
xx
Monroe