so there i was..perusing the
designer racks
at Loehmanns. There was a
huge sale
going on and I was hoping to
score
some
serious designers
for less. Well the $600
Valentino dress
in
dusted gold
was 50% off but that was out of my price range. I do still need to buy the essentials in life such as groceries.
I was just about to call it a loss when I saw something. Something
green
and
furry
.
To my surprise it was a pair of Missoni Shorts with green inside furry lining.
You will
NEVER
guess I much I got them for either!
**********************************************************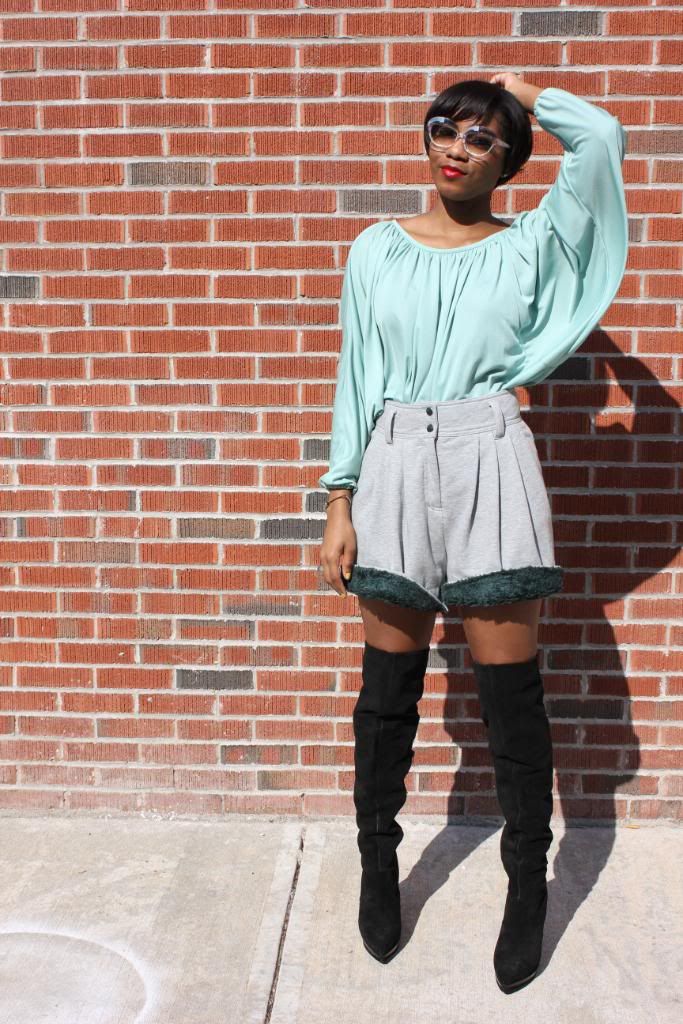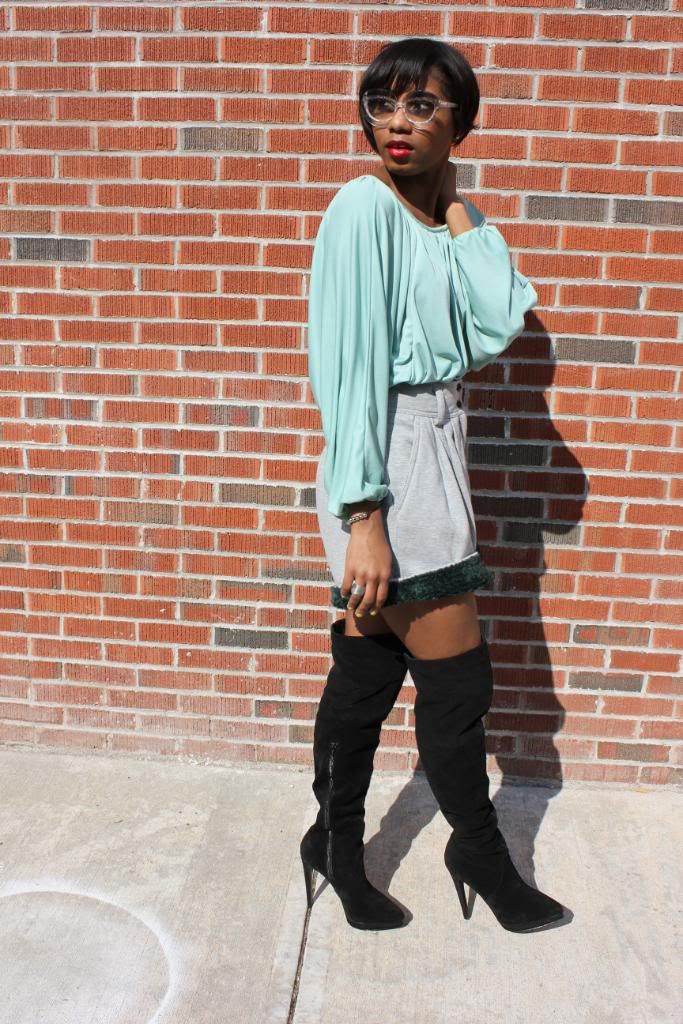 Boots:
Pelle Moda
via Loehmanns | Sunnies: Dolce & Gabbana via Loehmanns
Blue Ring: Top Shop
These shorts clocked in at $38!
This has to be the best fashion STEELE so far!
They were marked down and then marked down again and then 50% off.
I scurried so quickly to the dressing room that I think I knocked an old lady over.
They fit.
They are mine.
always and forever….
Missoni Shorts.
I know I'm always getting on my
Loehmanns
soap box but lets be real here…they are kicking these
chain stores a$$es. They are always the
first place
I look for amazing deals.
xx
Monroe