So one day I'm at work when I saw a girl come in wearing a
killer sweater dress
.
She wore is well with tights and little booties.
She told me she had just picked it up at
H&M
for less than $20.
Needless to say I ran like hell to the nearest H&M on 5th Ave during my lunch break and scooped one up. I actually wore this to my Office Holiday Party which was on a boat that sailed the Hudson followed by many many drinks at West Side Tavern.
Check out my
YouTube Video
of this Outfit my Fashion Steele of the Week!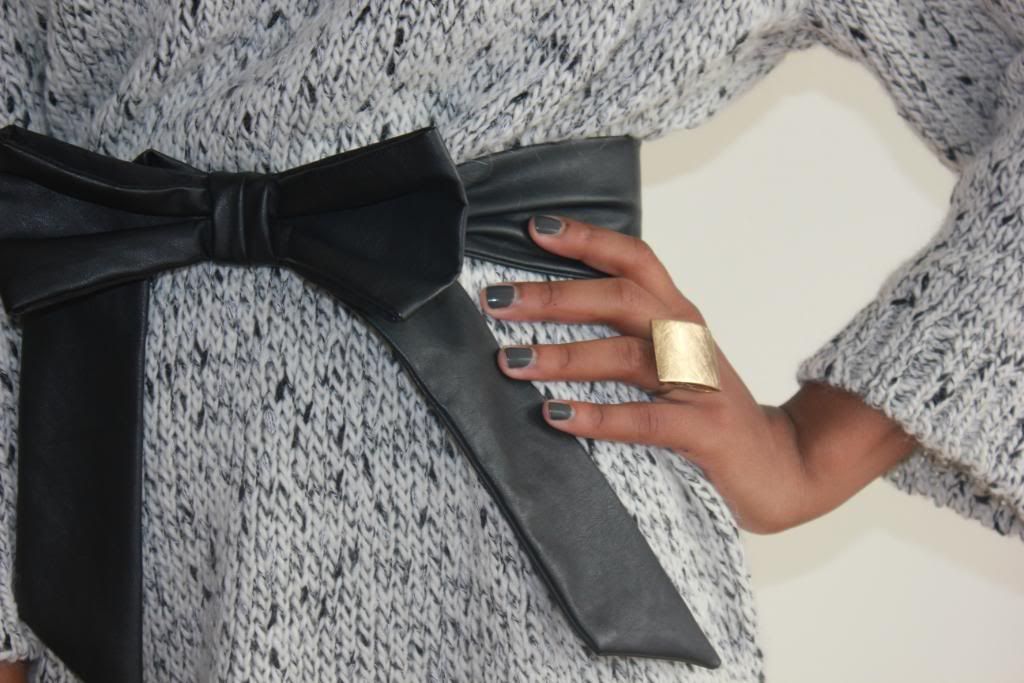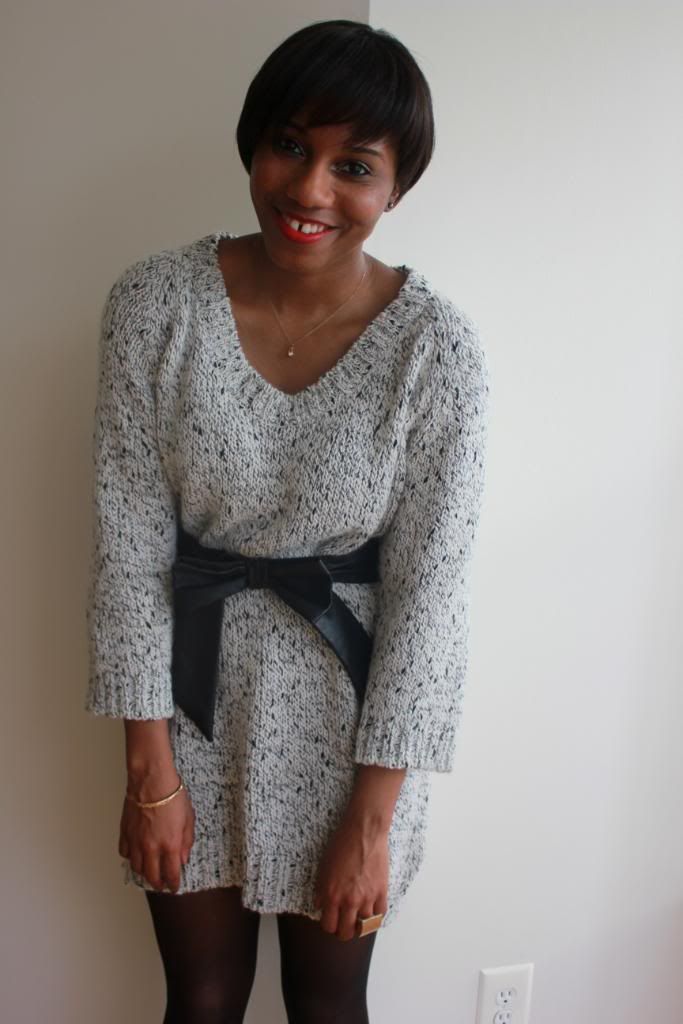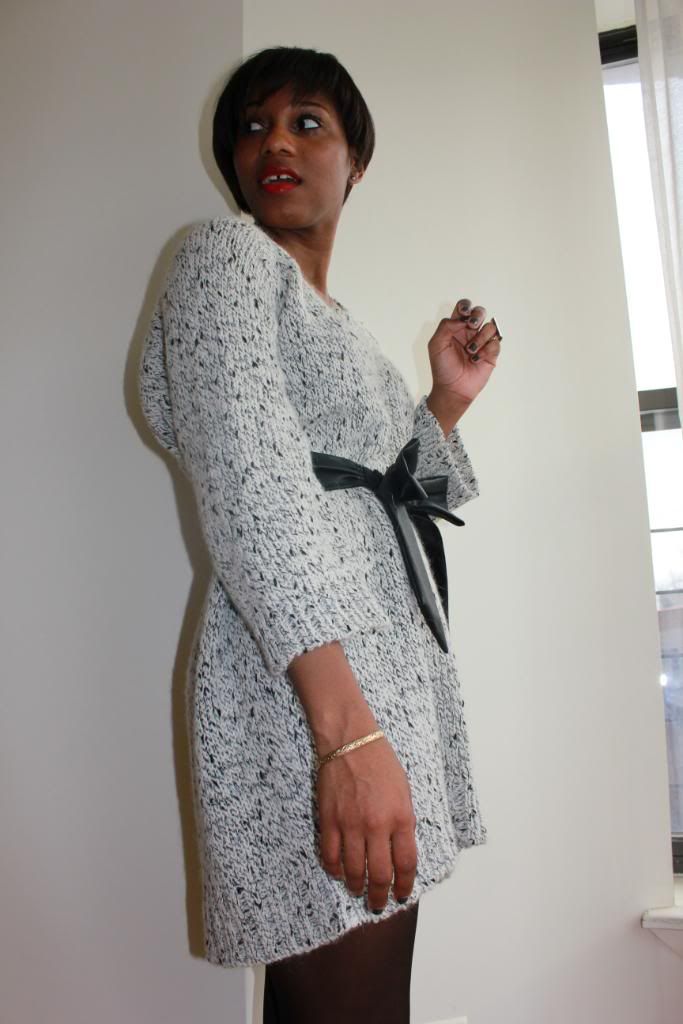 Dress: H&M a fashion
STEELE at $19.99
get a similar look
here
Belt: H&M get it in gold
here
Sheer Hosiery: American Apparel
Necklace: Vintage
The dress kinda hangs like a bag and although I like that
look
, I wanted more of a
shape
so added my cool leatherlike
bow belt
that I picked up last year (teehee..last year) at H&M. I actually wore it
HERE
to my first
Independent Fashion Bloggers Conference
. These
sheer American Apparel stockings
are my life savers. I have been wearing them with just about every dress I own for winter. Good thing the weather here in
NYC
has been very
non-winter like
.
What has been your saving piece of clothing this winter?
Also..do you all prefer bigger photos such as this post or smaller photos such as the previous posts I've done? I'm trying to decide on a photo format and would love your opinion!
xx
Monroe
follow me….follow me: