a lot goes into
doing outfit post
. well picking out the outfit is pretty simple but fighting
natures elements
is not. this was the
windiest
day of all. I mean my hair was
flying
all over the place.
yes….if it (meaning my hair) were longer it may have looked
cool
but since its only about yay long…mostly it just
slapped
me in the eyes.
oh the things we do for outfit photos…lol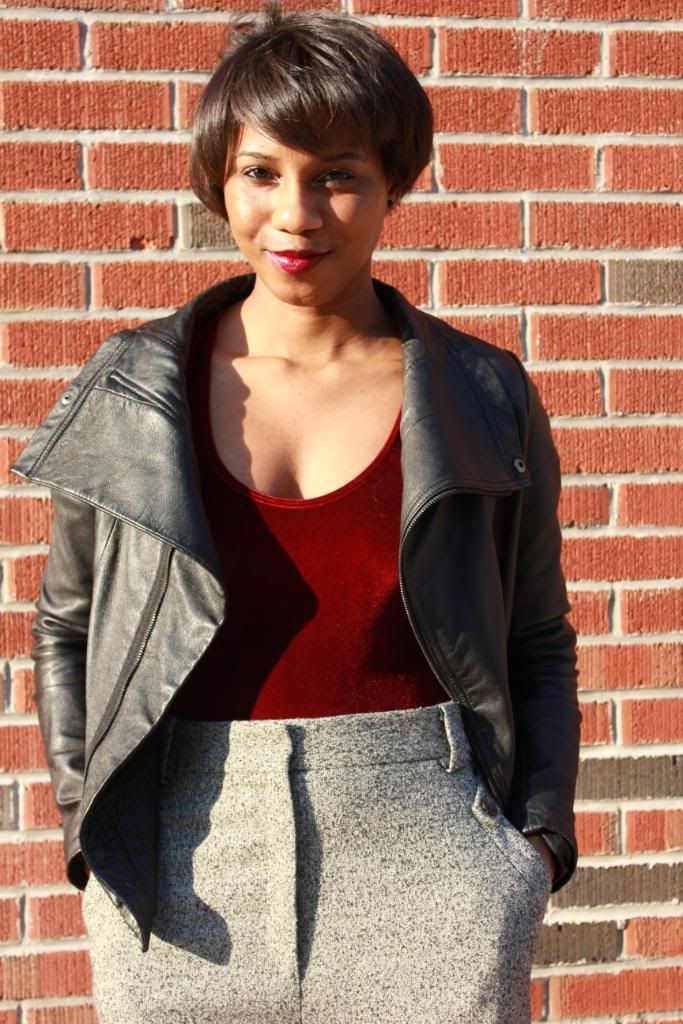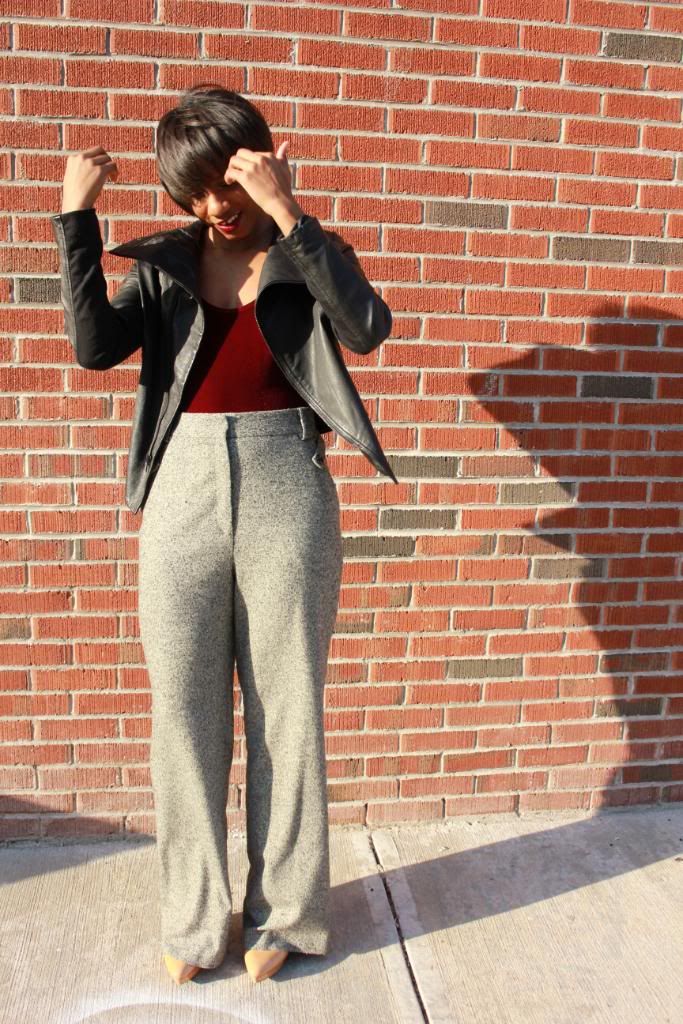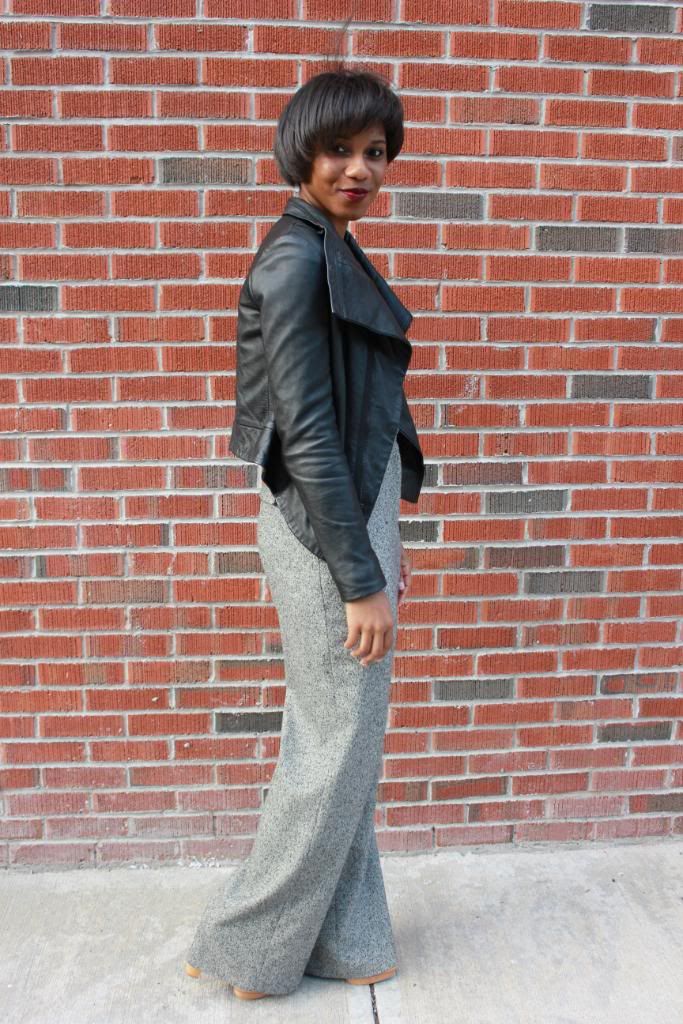 Outfit
Velvet bodysuit: American Apparel get a similar one
here
Pants: Cynthia Steffe via Loehmanns
I got these amazing Cynthia Steffe pants on sale at
Loehmanns
for just $32 fashion
STEELE
! I'm really getting into the
wide leg pant
with nice structure. They are super warm too and super long which I like so I can wear with
skyscrapping heels
.
xx
Monroe
follows are super cool